Space Age Giclée Print Package Deal with BONUS MJ sheet!
$

80.00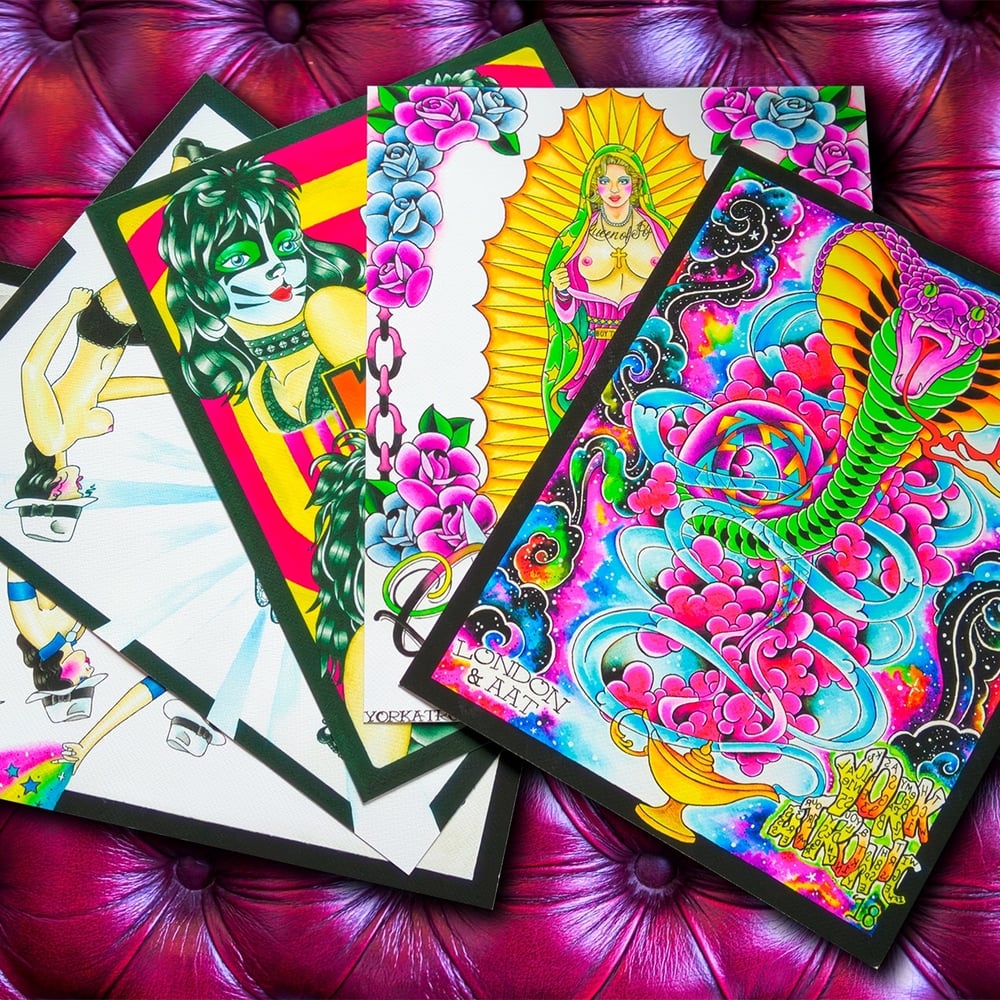 4 sheets, plus the Exclusive, Signature Michael Jackson Dance-Move Pinups! Free!
I'm excited about these prints. Mainly, because I am usually so swamped with video digital design, I can only paint smaller paintings when I have a chance to rest my hat for a month or two and work. In 2018, after a series of unfortunate events, I ended up on the run from the immigration feds while abroad. I kept my head down and dodged them from months. The downtime and not being able to work really fucked me up on my quest to reach a decade on the road. I needed to raise some cash quickly or the gig was up. I was stuck in the relentless cold of a European winter with no cash and no way to work; so I was able to really knuckle down to paint. I made a few bucks to eat selling the originals, but I was more excited to just finish these sheets that had been in my head trying to get out for ages. These prints are Gilclée reproductions, made with the highest quality in mind. They are printed at an outrageous 600 DPI, on Aquarelle Rag, highly textured paper. The blacks are as dark as cardinal sin and colors snap like a Tong Po strike to Eric Sloane's back! (Kickboxer) You'd be a pretty savvy sleuth to differentiate print from the original, considering I nearly got them mixed up myself. These babies measure in at 11x14 glorious, imperial inches, weighing 310 GSM. They are as close as possible to the original Arches paper, on which they were created. Each sheet is prepared to make your tattoo shop, love dungeon, or the ceiling above your heart-shaped bed ooze with sex appeal and a healthy dose of Yorkatronic style to warm those bitter and lonely nights.
* Limited to 29 Giclèe Prints
* Textured, Heavyweight Aquarelle Rag Watercolor Paper
* Measuring in at 11x14 inches (28x36cm)
* Shipped in Space-age materials
* In the Post within 3 business days
* Pigment could have been mixed with an East African Witch-Doctor's potion
* Limited, oversized editions may be available on request